Services
Evaluation
Get your Podio setup evaluated
Feel unsure if you have the optimal Podio setup? – Lets help you evaluate your current Podio setup to get the most out of Podio.
Price
Basic – USD$ 1,000
Extended – USD$ 2,000
Custom – get an estimate via the webform
Request an evaluation – Here

Consulting
We help organizations get the most out of Podio. We do Process mapping, Platform architecture, Podio setup, implementation and optimization. 
See some of the organizations we have helped.
Increase productivity
We can increase productivity by up to 20% and increase enjoyment of life at the same time by utilizing Podio in and between organizations.
Outdated tools – Documents, spreadsheets and email – in our daily work leads to ineffectivity and bad habits.
We believe in fixing the problems, not just treating the symptoms. Our solutions are focused on the humans in the organization and supported by customized setups of Podio.
 "Collaboration, relationships and culture are the challenges, not Tech and security."

by Danske Bank
No one-size-fits-all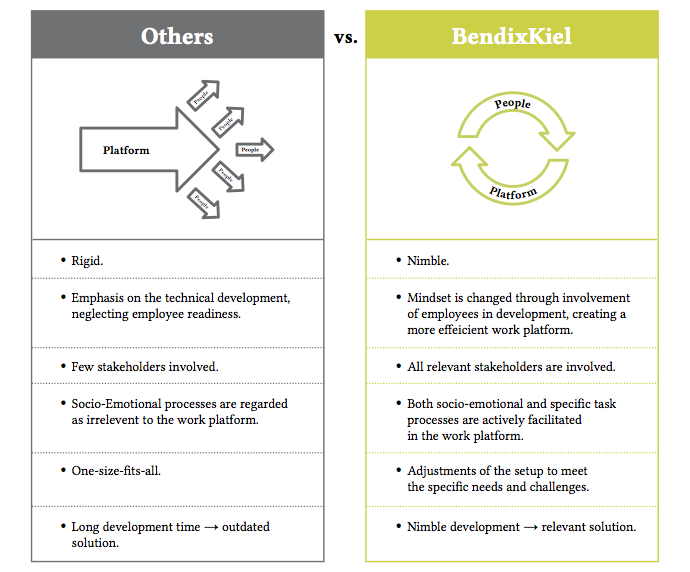 We do not believe in one-size-fits-all solutions. This is why we focus on specific challenges and critical business issues for our clients and work with them on solving these.
Free stuff

We have developed a full blown Gantt chart solution for Podio. SmartGantt lets you visualize your projects, deliverables and other Podio app items in a Gantt chart. Have a look!

On PodioHelp we share our insights and knowledge on Podio and Social Enterprise to inspire Podio users all over the world. Click to read!
Other great tools