Every time you enclose your Text field into "**", it becomes bold. Just copy paste the following code to a Calculation field:
"**" + @Text + "**"
/* ——————————————————————————————————-
Created by BendixKiel ApS – Copenhagen based Podio Preferred Partner -with more than 6 years of experience in helping organizations implement Podio. Please feel free to contact us if you need help evaluate, structure or implement Podio in your organization.
BendixKiel ApS www.bendixkiel.org +45 71 99 05 80 anders@bendixkiel.org
———————————————————————————————————– */
Don't forget to replace @Text with a Text field of your app. The following changes in "Modify Template"

give us the following result

One more example; We will enclose two Text fields into "**", as before. But a third Text field will be outside "**". Let's see.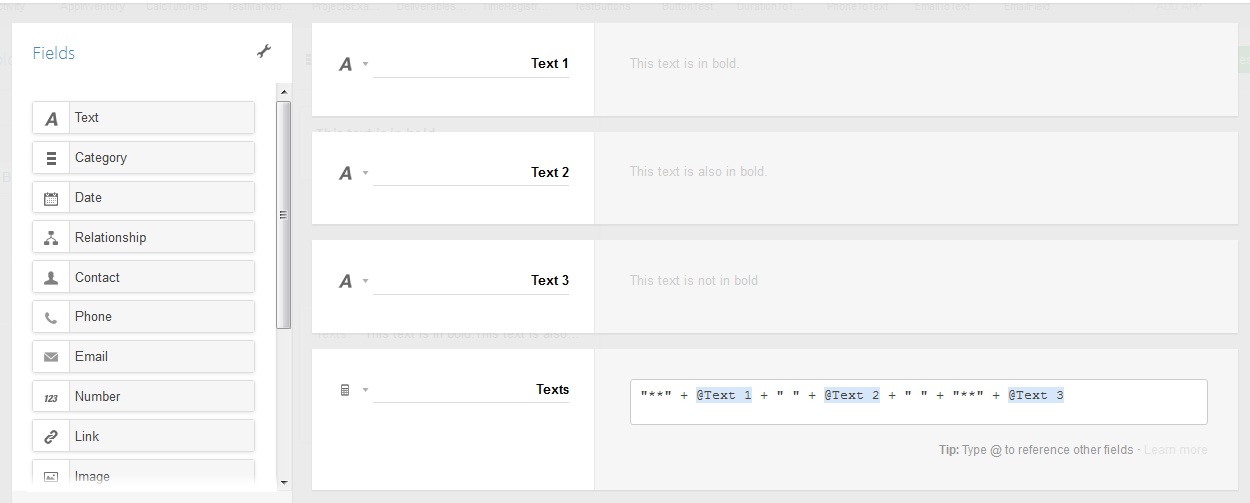 give us the following result